Les Brèves Maths-fi du
jeudi 2 novembre 2017.

Maths-Fi vous souhaite une excellente journée et vous propose aujourd'hui :
Réseau Maths, Finance & Big Data sur LinkedIn : merci à nos +27.000 abonnés ! Cliquez ici pour les rejoindre.
Objectif Quant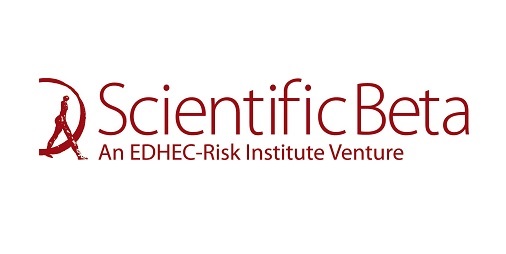 As part of its policy of transferring know-how to the industry, EDHEC-Risk Institute set up ERI Scientific Beta. ERI Scientific Beta is an original initiative which aims to favour the adoption of the latest advances in smart beta design and implementation by the investment industry. As of December 31, 2016, the Scientific Beta indices corresponded to USD 12.3bn in assets under replication.
With offices in Boston, London, Nice, Singapore and Tokyo, ERI Scientific Beta has a dedicated team of 45 people who cover client support, development, production and promotion of its index offering.
Senior MatLab Developer- Full-time position
The successful candidate will be an experienced MatLab Developer, with significant skills in quantitative finance, calculation and back testing.
Apply by email: edhecmatlab@mathsfi.com More information
---
2 interns for Quantitative Research Analysis (6-9 months)
The role requires sound knowledge of advanced computational tools (such as Matlab); advanced knowledge of Excel ; excellent command of financial theory + applied statistics/econometrics; & a keen interest in empirical work with financial data and applying advanced research-based concepts in practice.
Votre entreprise recrute ? Contactez-nous rapidement !
Cliquez ici pour en savoir plus

| | |
| --- | --- |
| Quant Corner France/International | |

Bientôt de nouvelles offres ! New @ MOODYS Investors Service : Quant, Financial Engineer & Software Engineer - London - Frankfurt

Concours terminé ! Cadre de direction @ Banque de France- Inscrivez-vous dès maintenant aux épreuves de sélection!

BNPParibas Hong Kong: recrutement terminé !

Etc.
Retrouver l'intégralité de nos offres d'emploi ou de stages France et International
Cordialement,
L'équipe Maths-fi
newsletter@maths-fi.com
Tél : 01-42-77-19-72

Rejoindre le réseau maths-fi sur linked in

Toutes les news Maths-Fi sur Twitter

MathsFi_Jobs : Toutes les offres d'emploi en finance à New York, Londres, Singapour... sur Twitter

Emploi_Finance : Toutes les offres d'emploi en finance en France sur Twitter

Maths-Fi au format RSS, voir :
http://www.maths-fi.com/flux-rss-maths-fi.asp
La CVthèque Maths-fi.com + 9.400 CV ingénieurs et Bac+5 spécialisés en Finance Quantitative :
http://www.maths-fi.com/cvth/cvconsult.asp
Nos partenaires recrutent :
http://www.Maths-fi.com/partenaires.asp
http://www.Maths-fi.com
: +1.100 annonces emploi et stage, France et International, en ligne.
Le site de la formation et de l'emploi en finance de marché, ingénierie financière, IT finance, finance quantitative et mathématiques financières.
Maths-fi soutient l'enseignement et la recherche en finance quantitative :
http://www.maths-fi.com/finance-recherche-enseignement.asp
Les Masters en Finance de Marché partenaires Maths-Fi :
http://www.maths-fi.com/finance-recherche-enseignement.asp
La newsletter Maths-fi :
http://www.maths-fi.com/dev/newsletter/ajout.asp
---