Les Brèves Maths-fi du
jeudi 3 septembre 2015.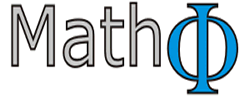 Maths-Fi vous souhaite une excellente fin de journée et vous propose aujourd'hui :
---
Nos partenaires recrutent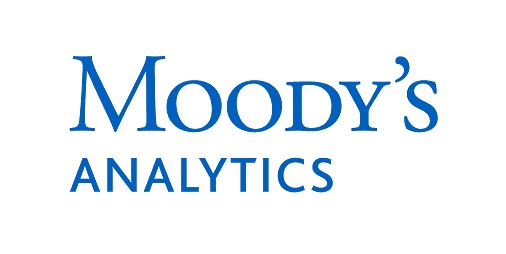 Moody's Corporation (NYSE:MCO) is the parent company of Moody's Investors Service, which provides credit ratings and research covering debt instruments and securities, and Moody's Analytics, which offers leading-edge software, advisory services and research for credit and economic analysis and financial risk management.
The Corporation, which reported revenue of $3.3 billion in 2014, employs approximately 9,900 people worldwide and maintains a presence in 31 countries.
AVP - Senior Software Engineer (London)
Client Services and Support Specialist - Ingénieur/Master Informatique Finance (Saint-Cloud)
Insurance - Product Consultant - Consultant(e) Produit Assurance H/F (Saint-Cloud)
---
Bientot la rentree !
Vous souhaitez diffuser vos opportunites professionnelles ?
Contactez-nous
[ECB News] Mario Draghi
Press conference following the meeting of the Governing Council of the European Central Bank on 3 September 2015
'Based on our regular economic and monetary analysis, and in line with our forward guidance, the Governing Council decided to keep the key ECB interest rates unchanged.
Our asset purchase programme continues to proceed smoothly. Regarding non-standard monetary policy measures, following the announced review of the public sector purchase programme's issue share limit after the first six months of purchases, the Governing Council decided to increase the issue share limit from the initial limit of 25% to 33%, subject to a case-by-case verification that this would not create a situation whereby the Eurosystem would have blocking minority power, in which case the issue share limit would remain at 25%. ' [..]
Read more
source: ecb.europa.eu
[IMF News]
IMF Note on Global Prospects and Policy Challenges

'Global growth remains moderate, reflecting a further slowdown in emerging economies and a weak recovery in advanced economies. In an environment of rising financial market volatility, declining commodity prices, weaker capital inflows, and depreciating emerging market currencies, downside risks to the outlook have risen, particularly for emerging markets and developing economies. [...]
Read more
The Future of Asian Finance: Ensuring Stability and Continued Prosperity
Christine Lagarde, Managing Director, International Monetary Fund
September 2, 2015, Jakarta, Indonesia
Source: imf.org
Nos partenaires recrutent massivement : rejoignez le Club !
Vous êtes (jeune) diplômé (école d'ingénieur/Master Bac+5/ESC) et possédez une expérience professionnelle dans un domaine nécessitant des compétences en mathématiques financières/actuariat/IT Finance/etc.? Vous disposez de compétences fonctionnelles ?
Cordialement,
L'équipe Maths-fi
newsletter@maths-fi.com
Tél : 01-42-77-19-72

Rejoindre le réseau maths-fi sur linked in

Toutes les news Maths-Fi sur Twitter

MathsFi_Jobs : Toutes les offres d'emploi en finance à New York, Londres, Singapour... sur Twitter

Emploi_Finance : Toutes les offres d'emploi en finance en France sur Twitter

Maths-Fi au format RSS, voir :
http://www.maths-fi.com/flux-rss-maths-fi.asp
La CVthèque Maths-fi.com + 9.400 CV ingénieurs et Bac+5 spécialisés en Finance Quantitative :
http://www.maths-fi.com/cvth/cvconsult.asp
Nos partenaires recrutent :
http://www.Maths-fi.com/partenaires.asp
http://www.Maths-fi.com
: +1.100 annonces emploi et stage, France et International, en ligne.
Le site de la formation et de l'emploi en finance de marché, ingénierie financière, IT finance, finance quantitative et mathématiques financières.
Maths-fi soutient l'enseignement et la recherche en finance quantitative :
http://www.maths-fi.com/finance-recherche-enseignement.asp
Les Masters en Finance de Marché partenaires Maths-Fi :
http://www.maths-fi.com/finance-recherche-enseignement.asp
La newsletter Maths-fi :
http://www.maths-fi.com/dev/newsletter/ajout.asp
---