Les Brèves Maths-fi du
jeudi 22 mars 2018.

Réseau Maths, Finance & Big Data sur LinkedIn : merci aux +27.000 abonnés ! Cliquez ici pour les rejoindre
Maths-Fi vous souhaite une excellente journée et vous propose aujourd'hui :
[Stage Conventionné - Paris] Analyste/Assistant Trader Soft Commodities - 6-12 mois - à partir de Mai 2018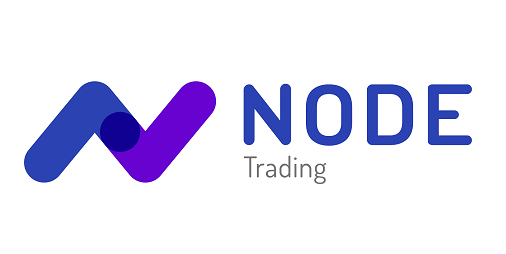 Au sein de Node Trading, entreprise leader sur le trading et brokerage de sucre physique sur les marchés internationaux, vous assisterez les Brokers et Traders sur un large panel de tâches, tout en gardant une dominante Analyse Quantitative.
Vous interviendrez sur différentes missions telles que :
Développement/création d'outils d'analyse quantitative.
Analyse des marchés physiques et rédaction de synthèses à destination des différents desks de la société.(études macro-économiques, environnementales, climatiques, géopolitiques).
Véritable support de l'équipe Trading/Brokerage, vous serez leur relais lors de leurs déplacements.
Profil recherché
Ingénieur/Master/Bac+4/5 en Mathématique/Ingénierie Financière
Bonnes connaissances sur les marchés financiers
Parfaite maîtrise d'Excel, VBA, Matlab ou similaire.
Bilingue en anglais
Consulter l'offre - votre profil correspond ? Envoyez vos CV, lettre de motivation et recommandations par email à Node@MathsFi.com en ajoutant la référence : MF-ST-NODE-Trad2018.
[Fed News] FOMC statement - 20-21 March 2018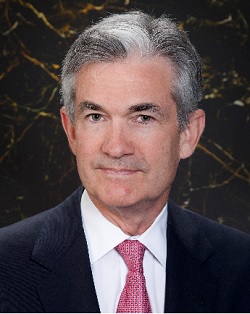 [...] Information received since the Federal Open Market Committee met in January indicates that the labor market has continued to strengthen and that economic activity has been rising at a moderate rate. Job gains have been strong in recent months, and the unemployment rate has stayed low. Recent data suggest that growth rates of household spending and business fixed investment have moderated from their strong fourth-quarter readings. [...]
Press Release Projections Accessible Material
Source: federalserve.gov
[G20 2018 - 20 March 2018] G20 seeks to strengthen the contribution of trade to the world's economies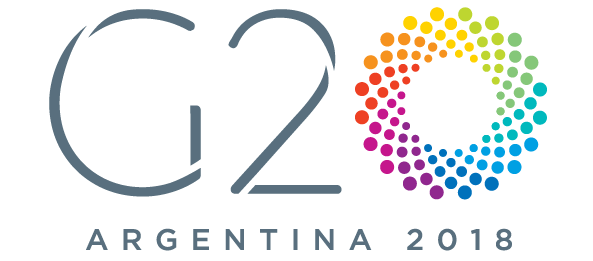 [...] The official communiqué of the G20 finance ministerial meeting addressed challenges posed by new technologies, infrastructure as an asset class, and crypto assets.
The participating finance ministers, central bank governors, and international organization leaders stated that "international trade and investment are important engines of growth, productivity, innovation, job creation, and development," [...]

Read more
Source: https://g20.org
[ECB Economic Bulletin - 21 March 2018] Are the recent oil price increases set to last?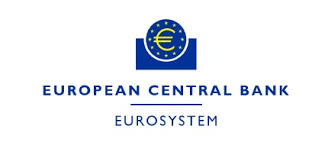 [...] Oil prices have increased in the past year. They have been driven mainly by the strategy adopted by OPEC to curb oil production, coupled with stronger-than-expected growth in global demand. This has been partly offset by an unexpected increase in US crude oil inventories. [...]

Read more
Prepared by Irma Alonso Álvarez and Frauke Skudelny
Source: ecb.europa.eu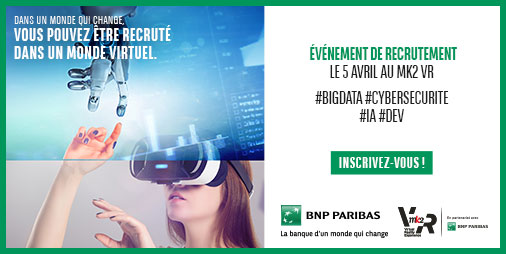 AfterWork BNP Paribas - Big Data: Inscrivez-vous avant le 2 avril 2018 !


Publier vos offres d'emploi sur Maths-Fi : cliquez ici !
| | |
| --- | --- |
| Quant Corner France/International | |




Concours Banque de France : Cadre h/f

: Inscriptions terminées

Stage Intuitae : Analyste Financière

: pourvu !

Stages Louis Capital Markets Cash Equity et Desk

: pourvus !
Bientôt de nouvelles offres ! New @ MOODYS Investors Service : Quant, Financial Engineer & Software Engineer - London - Frankfurt
BNPParibas Hong Kong: recrutement terminé !

Etc.
Retrouver l'intégralité de nos offres d'emploi ou de stages France et International
Cordialement,
L'équipe Maths-fi
newsletter@maths-fi.com
Tél : 01-42-77-19-72

Rejoindre le réseau maths-fi sur linked in

Toutes les news Maths-Fi sur Twitter

MathsFi_Jobs : Toutes les offres d'emploi en finance à New York, Londres, Singapour... sur Twitter

Emploi_Finance : Toutes les offres d'emploi en finance en France sur Twitter

Maths-Fi au format RSS, voir :
http://www.maths-fi.com/flux-rss-maths-fi.asp
La CVthèque Maths-fi.com + 9.400 CV ingénieurs et Bac+5 spécialisés en Finance Quantitative :
http://www.maths-fi.com/cvth/cvconsult.asp
Nos partenaires recrutent :
http://www.Maths-fi.com/partenaires.asp
http://www.Maths-fi.com
: +1.100 annonces emploi et stage, France et International, en ligne.
Le site de la formation et de l'emploi en finance de marché, ingénierie financière, IT finance, finance quantitative et mathématiques financières.
Maths-fi soutient l'enseignement et la recherche en finance quantitative :
http://www.maths-fi.com/finance-recherche-enseignement.asp
Les Masters en Finance de Marché partenaires Maths-Fi :
http://www.maths-fi.com/finance-recherche-enseignement.asp
La newsletter Maths-fi :
http://www.maths-fi.com/dev/newsletter/ajout.asp
---