Emploi Murex : Agile Program Manager (H/F) - 3070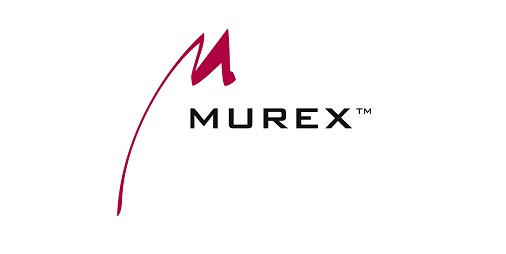 Murex is a recognized global leader in software development for trading, risk management and processing. Every day banks, asset managers, corporations and utilities, across the world, rely on Murex people and Murex solutions to support their capital markets activities.
Our motto "pioneering again" sums it all up: since its creation, Murex has reinvented itself time and again to adapt to capital markets revolutions – each time offering innovative software solutions to the industry.
Over 2000 specialists are located across our 17 offices: Beirut, Dubai, Dublin, Hong Kong, London, Luxembourg, Moscow, New York, Paris, Beijing, Sao Paulo, Santiago, Seoul, Singapore, Sydney, Tokyo, and Toronto.

We currently have an exciting opportunity for a dynamic and collaborative candidate to join our Program Management Team (PMT) in Paris, and take an active role in managing large and complex development programs in a truly Agile environment. This role heavily leverages the Scaled Agile Framework (SAFe) to drive Agile delivery at scale, balancing program management, agile coaching and transformational leadership with the objective to support Agile teams build and deliver solutions more efficiently.
As Program Scrum Master, you are responsible for delivering Strategic Innovations, covering the full software life-cycle from the ideation down to the delivery to final clients, ensuring the overall goals and objectives of the business are met.
You are passionate about delivering the best leadership, insights and technology by finding creative ways for aligning Agile teams (50+ persons) to maximize their performance and optimize the value which get delivered. You lead the continuous improvement within the program and focus on understanding the core challenges that impede flow of work in order to define, implement, maintain and improve processes, tools and metrics.

Primary responsibilities
-Act as an execution lead, establish program level cadence and continuously improve an efficient delivery ecosystem while maintaining the required governance and processes
-Work cross functionally to align strategy and execution, partnering with Product Management on the definition and refinement of the program backlog and with the System & Solution Architects on a common technological and architectural vision
-Anticipate and manage Risk and Quality, and serve as an escalation for impediment removal for the Agile Teams
-Align and coordinate dependencies across Agile Teams and third parties
-Maintain metrics and communicate at multiple levels to provide visibility to stakeholders on plans, progress and quality
-Provide leadership, direction, and coaching to peers, team members, and Scrum Masters
-Foster a team collaborative environment with matrix resources who may or may not be within a direct reporting structure
-Be a change agent and actively contribute to the company's Agile and Lean Community of Practices, to broadcast Agile mindset and guide the transition to and implementation of Agile at scale practices.

Your profile

Graduated in IT with a minimum of 5 years' experience in managing complex projects, you have a strong Program and Project Management background. Relevant experience within the Financial Industry is considered as a differentiator
Experienced with « waterfall » and « agile at scale » project approaches with distributed teams, you effectively influenced change with exposition to all levels within the organization – certifications to Project Management/ Agile/ Lean is a plus
Good communicator and active listener, you are able to interact with both functional and technical experts
Well organized with a real capacity for synthesis, you systematically adopt a problem solving attitude
Dynamic and enthusiastic, you remain open minded to all points of view
Fluent in English, you can work within multicultural environment
A relevant experience within the financial industry is considered as a differentiator

Apply here or via email